This is light-weight navy blue wool (sorry for the flash making everything too light), lining is natural white cotton, raw wool inside some parts for stiffening (for buttonholes, pockets etc.) Buttons are metal in the coat and breeches, for the waistcoat they are coated plastic ones. Button holes are all hand sewn. The inside seams are machine sewn, but over stitching is done by hand. Machine thread was polyester, but cotton for the buttonholes..

Made with this Finnish dress in mind, which is very close to the Royal Navy Midshipman 1748-1758 pattern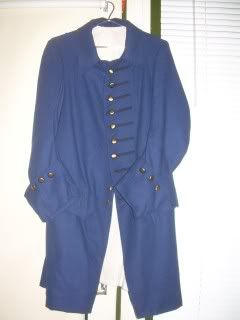 I am a seamstress, but this was my first full historical men's suit, so I cannot be 100% sure if everything is exactly correct. Though, there weren't strict norms that time and age, as tailors were trained as apprentices under a master, so I suppose they were less uniform, depending on the tailor. I did make the triangular pocket openings, even though I thought about cheating and making them modern.. They were less tricky than I thought..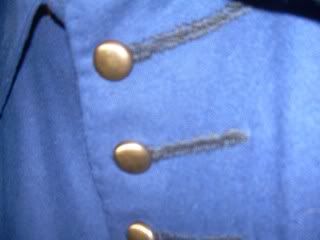 Fall front breeches, They're my favorite, reminds me of Hornblower movies :D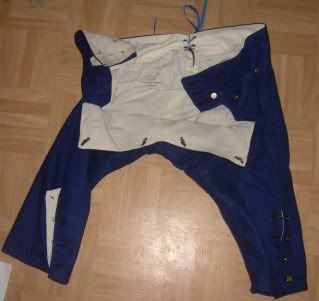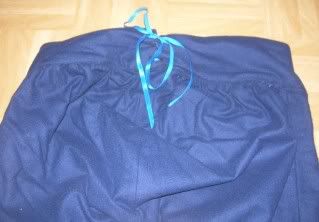 Sorry I haven't ironed waiscoat after washing... It is cotton/polyester mix jaqcuard fabric, with cotton lining. Buttons are plastic, covered by hand in cotton and embroidered with cotton thread.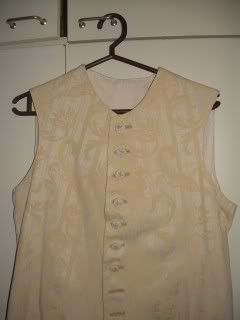 I've listed the other garments I can part up with here: http://rum-inspector.deviantart.com/journal/38544676/