Help needed with false rumps!

I am trying to opt for a soft, round - well almost balloon like - look for an 18th Century dress. Polonaise would most describe what I'm looking after.
Something like this, only a bit more subtle, I would like to avoid that sharp "teatray" on the back to a more softer curve .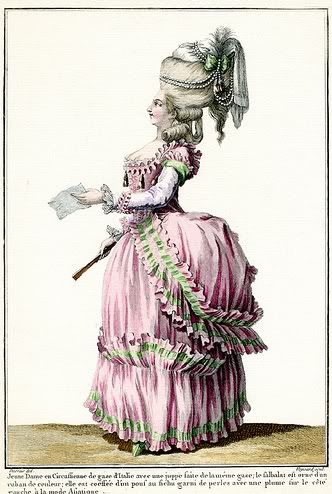 I have made one bumroll (similar to this) but the outcome is bit too sharp, especially when I do have a bum on my own and the roll doesn't seem to sit right. Any tips on shaping the pattern?
What would make a good filling?
How could the rump be expanded to the sides too, or is that completely another thing? Pocket hoops are again too angular.

Or should I just forget about the rump and plaid incredible amount of fabric to the underskirt? Incredible amount of over-skirt fabric is out of question for my budget.