Hello everyone!
After a stint in the land of Regency I have returned with a new Project.
I am making a gown out of a striped 20% cotton % 80 Linen blend. I made the petticoats already and last night I got a really strong urge to work on the gown. I did a lot of the pattern alterations (I am reusing my jp polonaise pattern) and cut out everything but the skirt and sleeves. Right now I am really undecided on sleeves, but thankfully I can do that last. A bigger problem, and something I have to decide before I progress is the skirt. I know I want the back to be en fourreau, and the front to lace over a stomacher. I played with a few style options as well as lengths in some sketches under the .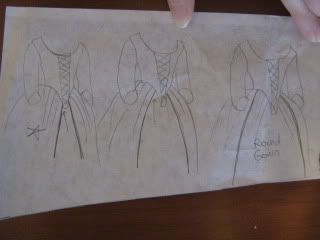 Sketch showing a few possible places the skirt could end/join the bodice. I think I am going to use the first one. I have already made a matching petticoat so a round gown would mean work wasted. The first is also the least awkwardly placed of the first two, and allows for a smooth transition of trim down the front. Dose anyone see an issue with this? It will probably be pleated all the way around.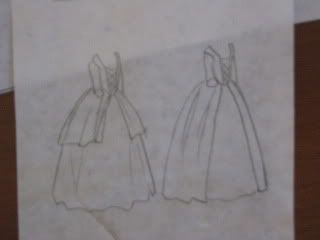 This sketch is about length. Originally I was going to make it full length (And sometimes pull the skirt up) but now I am enjoying how cute it could look more Caraco length. Opinions?

I also made myself a new under-petticoat and bum-padding system. I did not want the full on roll look like I got with my polonaise: http://izodiea.livejournal.com/13684.html#cutid1
First I made a flat flared pad, which worked ok, then I added a roll on top of it.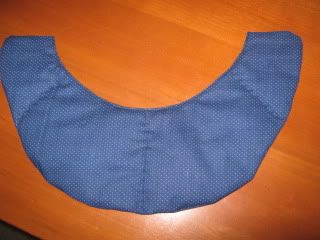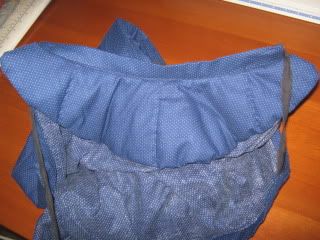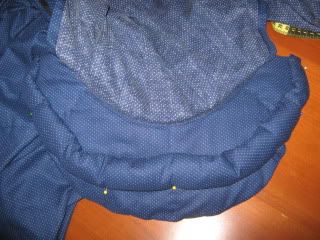 When I tried it I liked the silhouette is was giving me. You can still tell I am wearing some kind of skirt support, but it is much softer and rounder.





I am also about 1/4 done embroidering myself a pair of pockets:
http://izodiea.livejournal.com/30383.html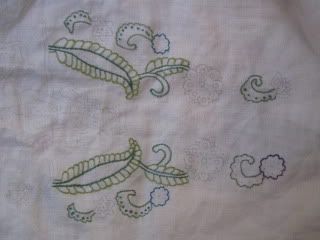 I finished all of the plants, french knots and started on the flowers. This was the first time I have ever made french knots, I find them frustrating...