While ago - last year - I asked your advice for bumrolls... I am very grateful of your advice and hope you like the results :)
Here's the reason why I needed one: Pineapple gown for 18th Century masquerade ball!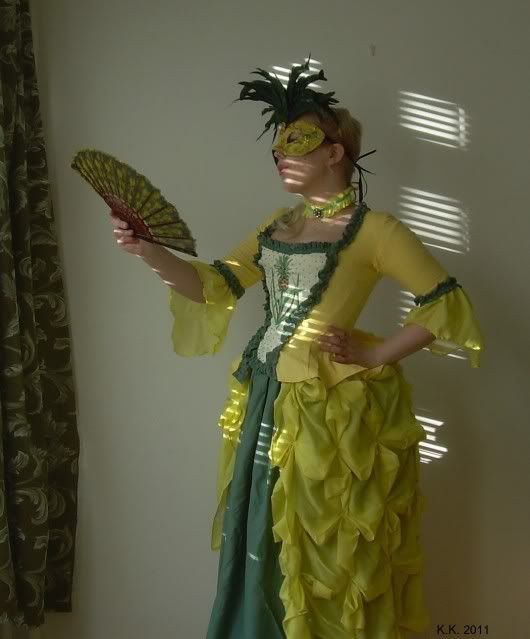 The inspiration to this dress came from a line in the book Lieutenant Hornblower by C.S. Forester, set in turn of the 18th/19th century West Indies, the main character is so excited about this exotic fruit :))

Pineapple smocked yellow over dress lightweight cotton, underskirt green cotton.

Bodice is quite pineapply fabric too, pique wowen (only suitable yellow they had in October :P) cotton/elastane. Not 100% accurate for that matter, but lucky for me because I've put on weight and that elastane gave just enough ease for the bodice not to tear as I move.

Golden beads on the ruffles.

Mask base was "mardi gras" mask, which I then covered with yellow lace, and painted black feathers green.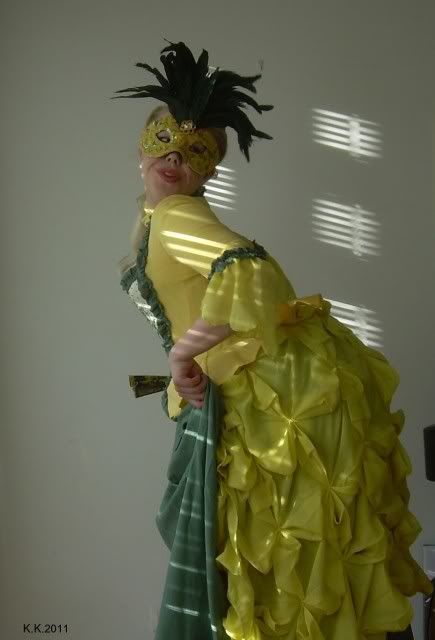 Underneath I have sheer shift, half-boned stays, and a rather big bumroll.

I think it did give quite a pineapply shape: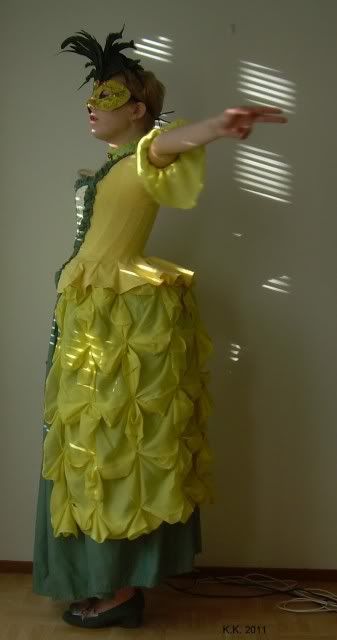 Also designed and embroidered the stomacher, found in my dA gallery:


Pineapply stomacher by ~rum-inspector on deviantART

:)