Hi, folks!
I thought this would interest you. I was contacted by the Royal Ontario Museum to perform as Marie Antoinette (my signature living statue piece) to promote their newest exhibit, which featured one of Miz Antoinette's gowns, created by arguably the first couturiere, Rose Bertin. It ran from Oct. 11 and 12th to Oct 18 and 19 at the ROM as part of their new "Out of the Vaults" series.

No shots from my show, but I managed to get some shots of the gown in between sets (the more important pictures, anyway):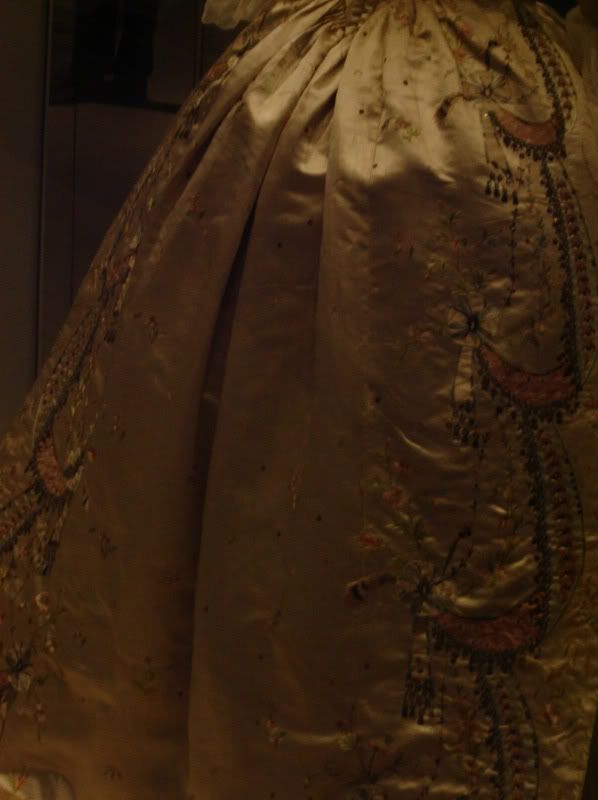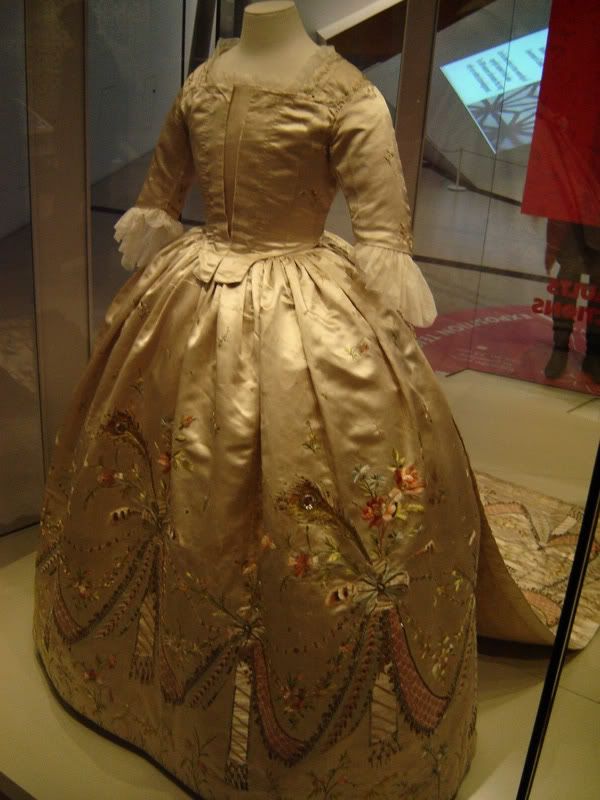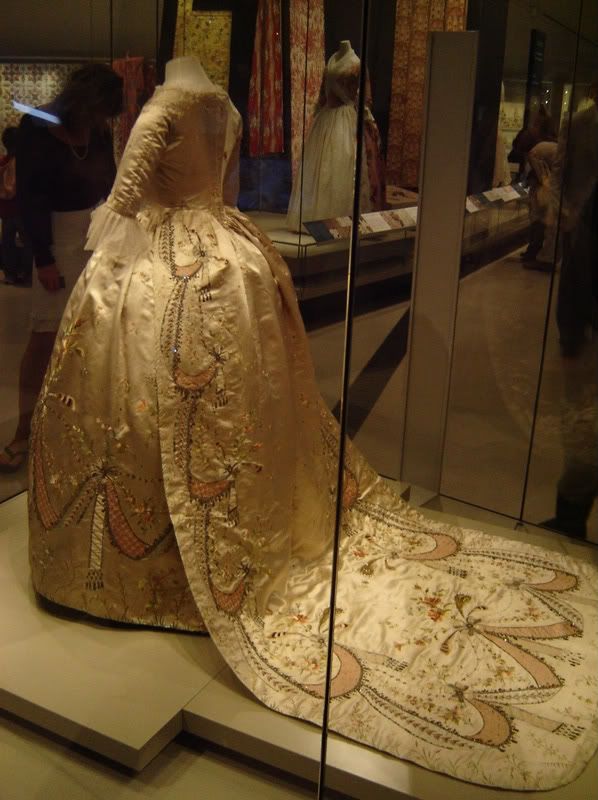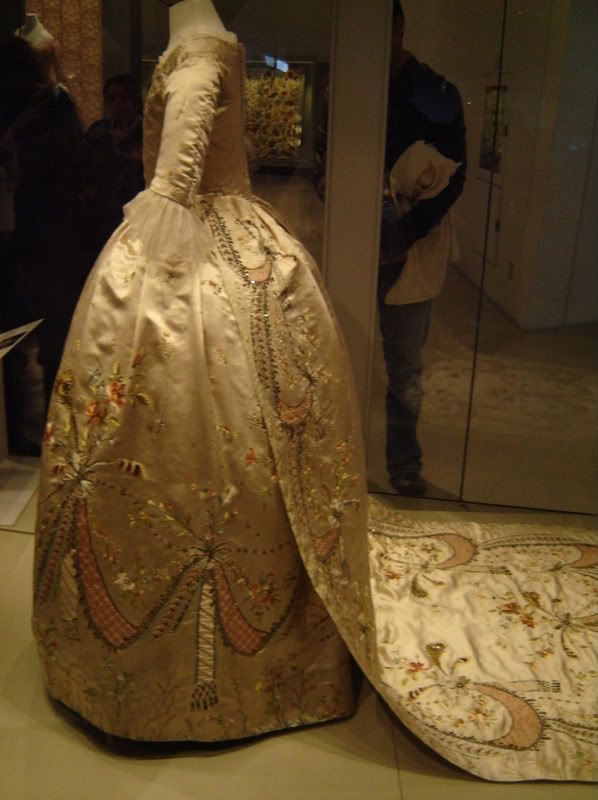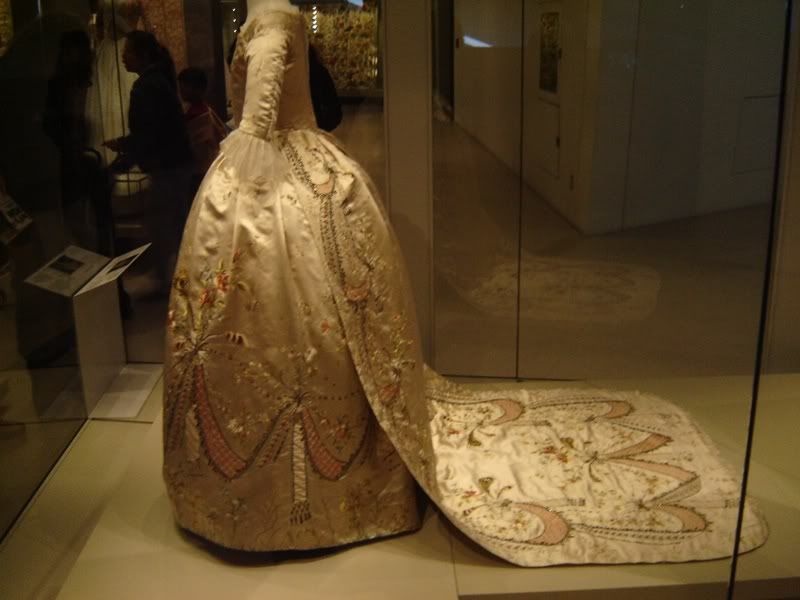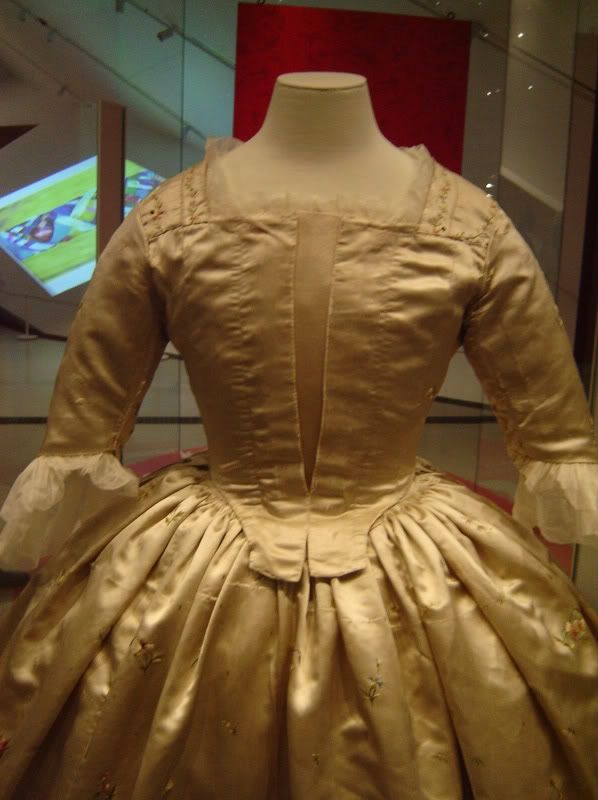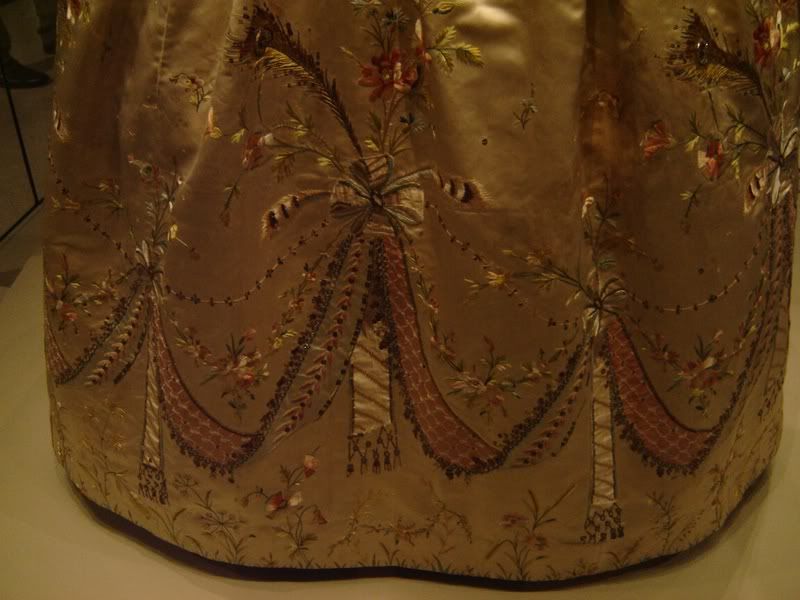 Can you believe this was all hand-embroidered??
Too bad the stomacher is missing; as I'm sure it was probably very dramatic and the focal point of the ensemble.