Summer is drawing to its close and I have had a very nice one, with lots of the 18th century. The Society of Gustafs Skål attended the Bellman weeks at Skansen in Stockholm and a market day at the gardens of Linné in Uppsala.



In the garden of Skogaholm's manor house.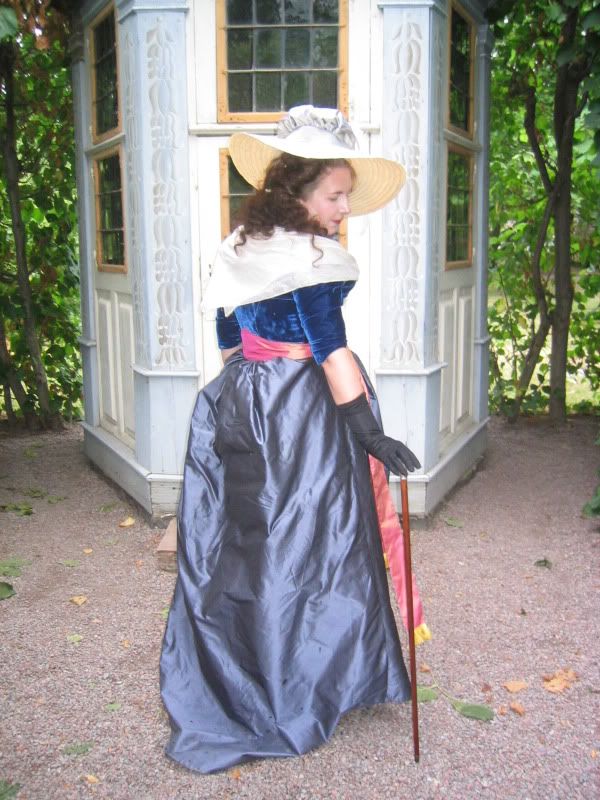 A stick is a good excuse to look silly.


In the rose garden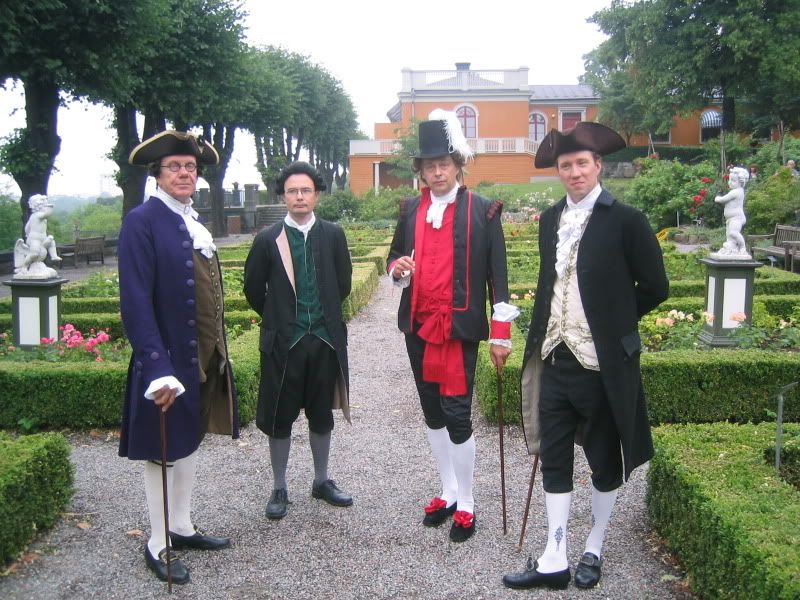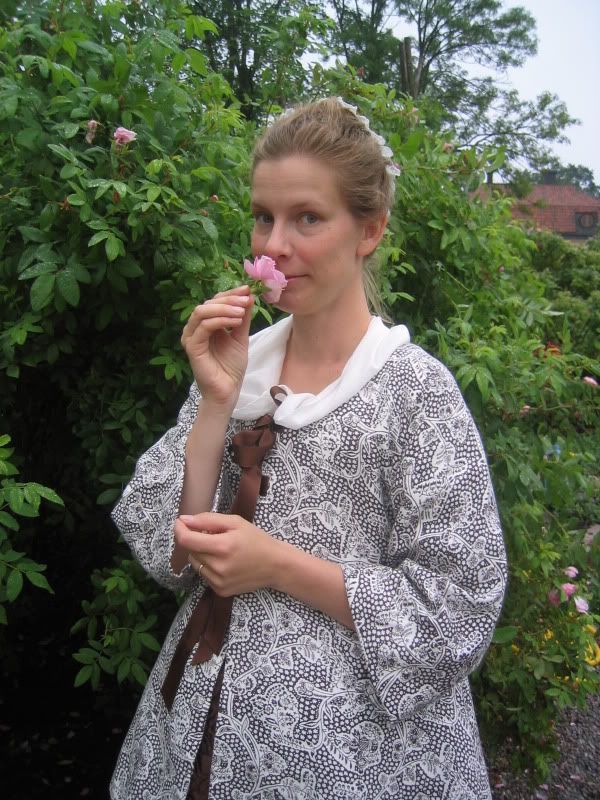 Peeking into the garden house of Emmanuel Swedenborg. No spirits present.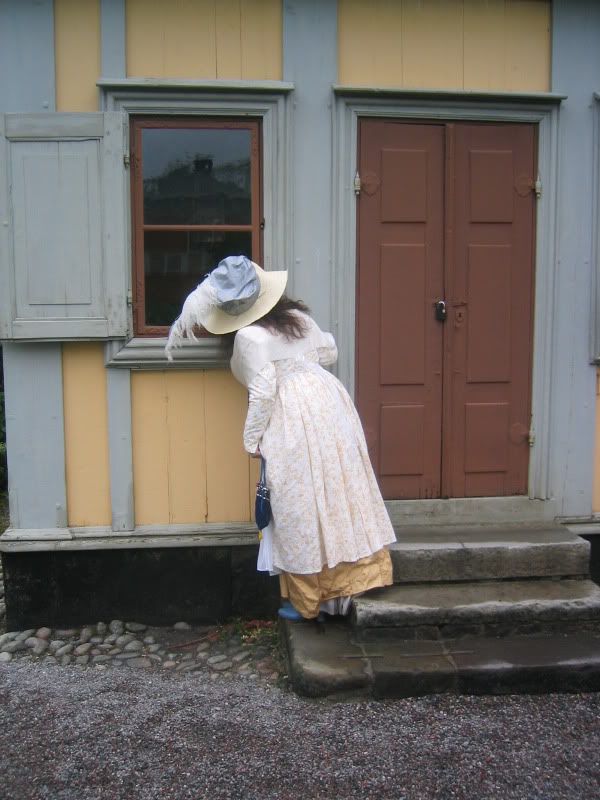 Old kings can also make people feel silly. Despite that, there is a certain likeness, yes?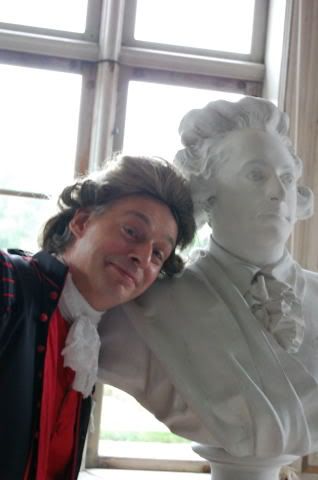 A concert at Skogaholm's manor house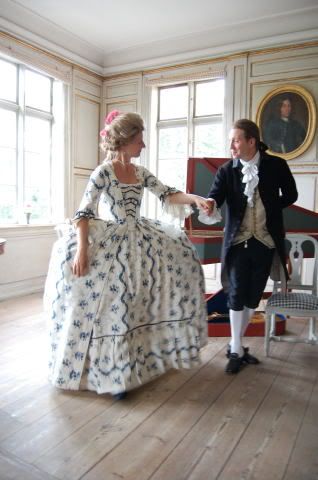 After the concert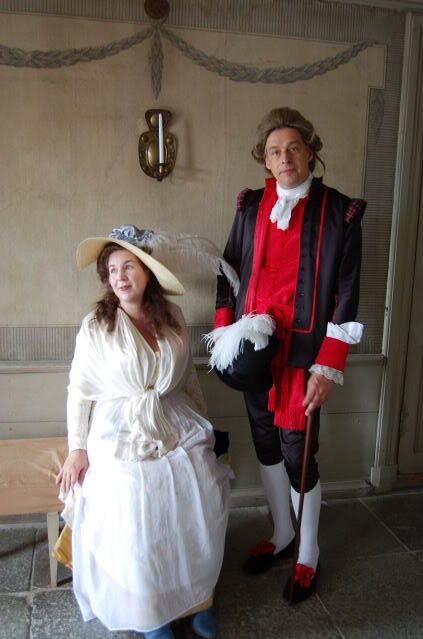 Relaxing in Linné's garden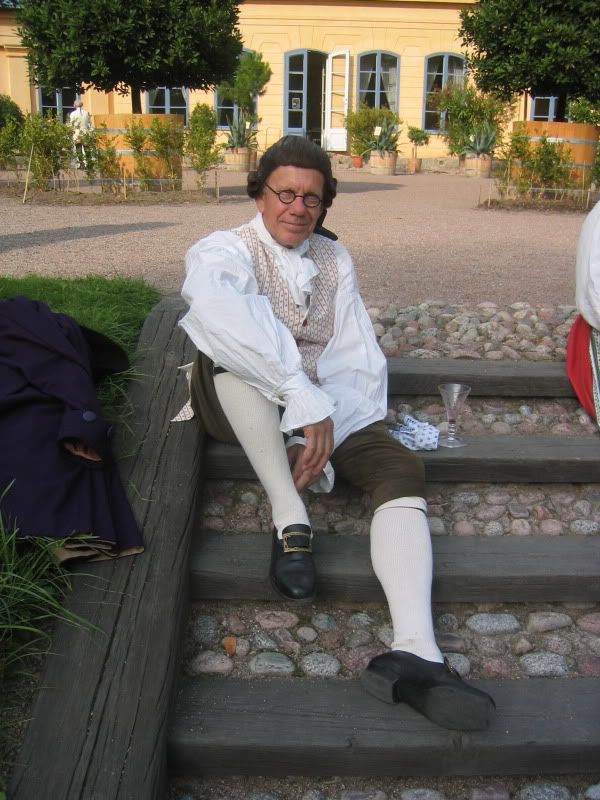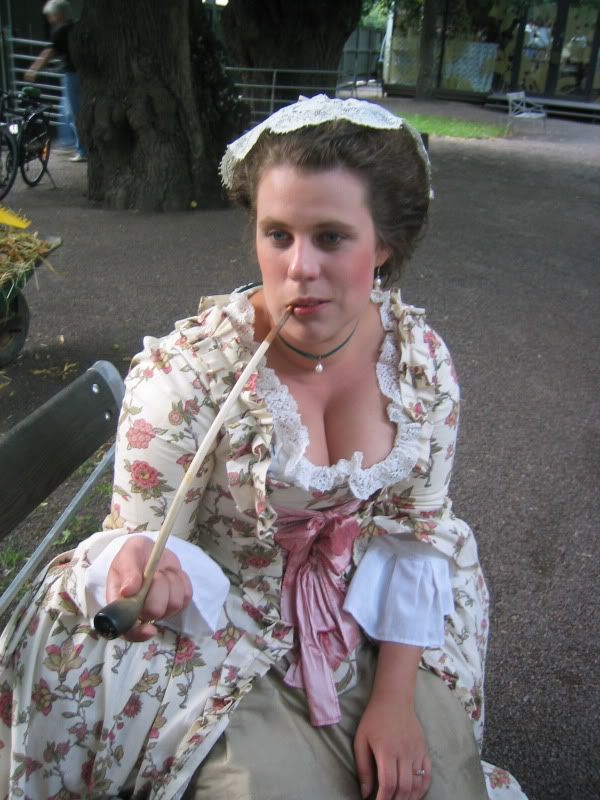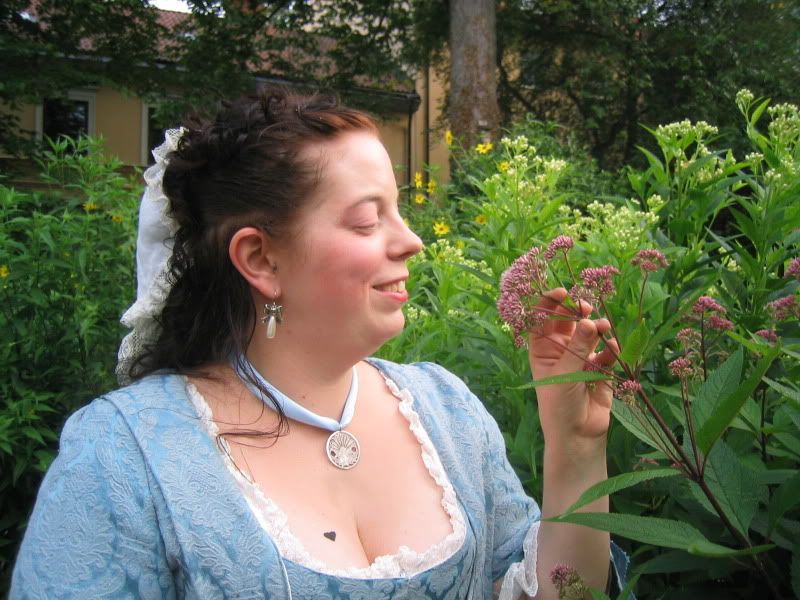 Those hollyhocks were so beautiful! Very nearly black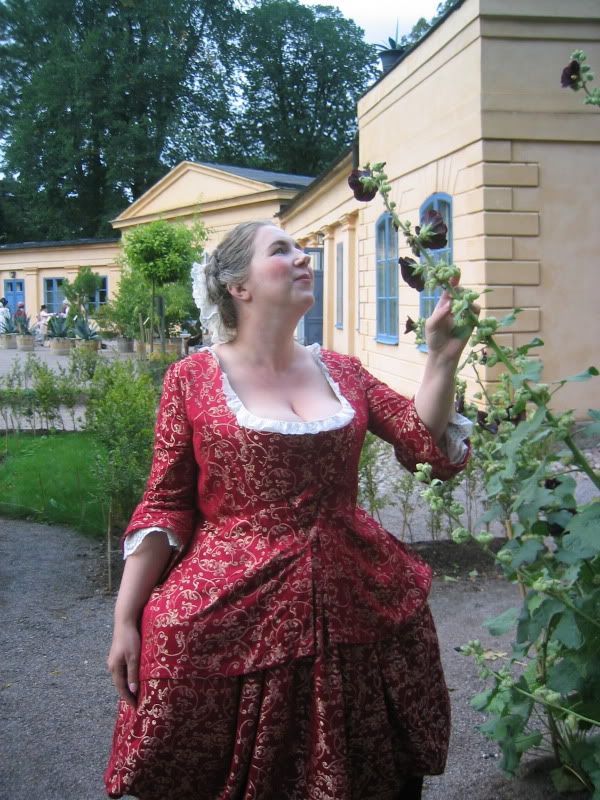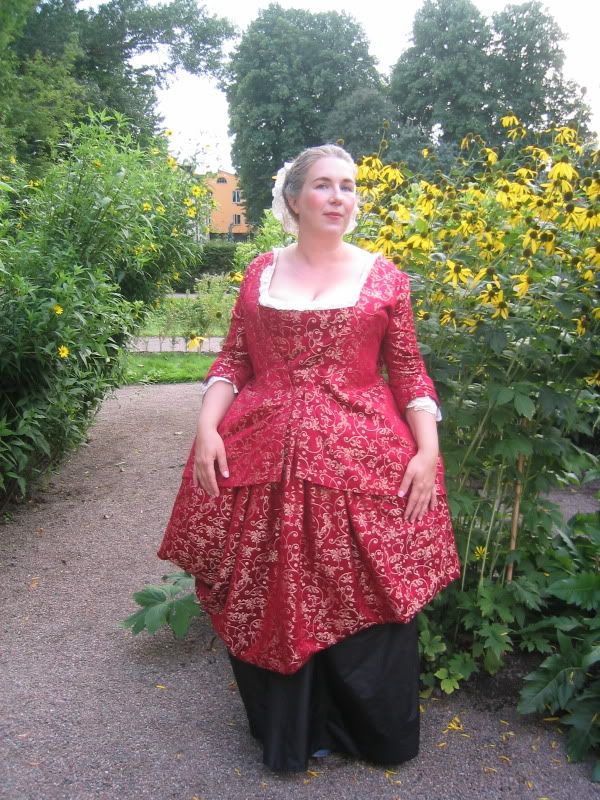 They were also making a documentary about Gustaf III, with my gentleman as the king. Told you they look alike!


Relaxing between shots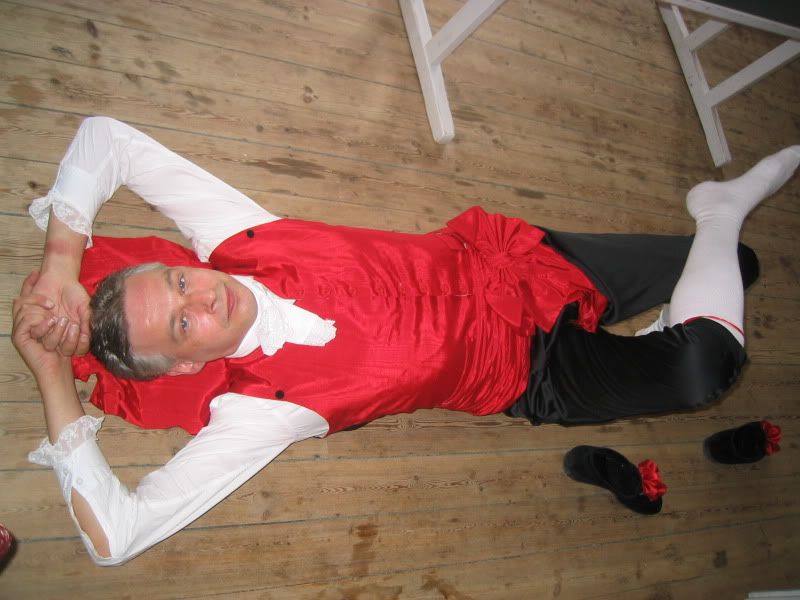 A sinister Ankarström on his way to mayhem and murder